FOOD NETWORK & THE COOKING CHANNEL'S SOUTH BEACH WINE & FOOD FESTIVAL
My first SOBEWFF was a blast! I just wish it would have lasted longer! The weather was perfect for a weekend on the beach sharing some of my favorite recipes and getting to taste so many great dishes from all the celebrity chefs From cooking demos to walk-around tastings, to  the famous "Burger Bash", there was no shortage of delicious food and wine.
Friday night Elizabeth Karmel and I co-hosted a private dinner for VIP guests as part of the Crave series.  Karmel is known as The Original Grill Girl and we served recipes from my cookbook, Martina's Kitchen. Mix, and her upcoming cookbook, Steak and Cake, out in April!. We had so much fun hosting together.
My favorite part of the night was meeting and talking with all the guests. I just love meeting new people and seeing them enjoying our food was so gratifying.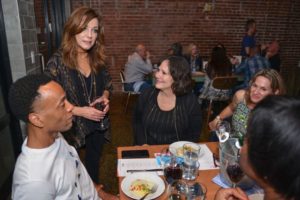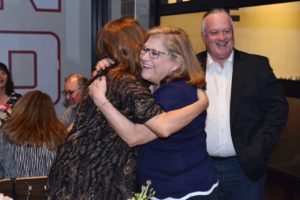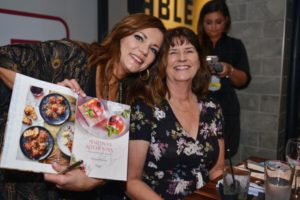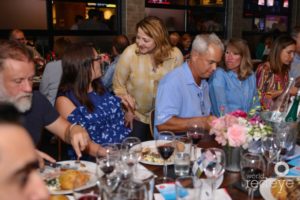 Two of the Martina's Kitchen Mix Recipes featured were my appetizers.  Shrimp & Chorizo  with Latin Flavors, and Smoked Gouda Pimiento Cheese Crostini.  That pimiento cheese is one of my favorite recipes and it was so great to see everyone enjoying it. (of course I enjoyed some myself back in the kitchen!)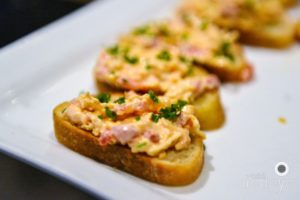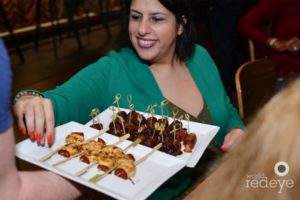 While I was in Miami I also got to sit down and talk with celebrity chef Geofrrey Zakarain for his Sirius XM show Food Talk. We talked about some of our food philosophies and some of the newer healthier choices in the cereal aisle now.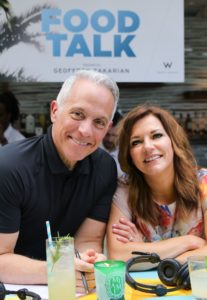 On Saturday I did a fun interview on Facebook Live with Extra TV. We talked about so many things! One of which was how we wished we had brought margaritas to the interview!
Saturday afternoon I did a live cooking demo at the Goya Foods Grand Tasting Village. What a great crowd! They had lots of great questions and we even had an impromptu sing-a-long to This One's For The Girls! I made Grilled Lemon Shrimp from my first book, Around The Table, and Green Goddess Dressing and Broccoli and Cauliflower Salad from Martina's Kitchen Mix.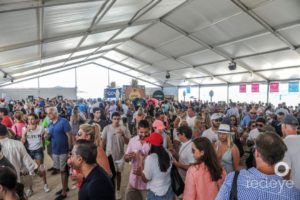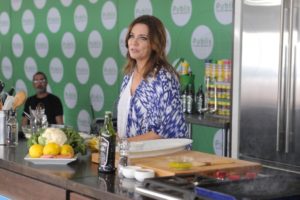 Aside from the cool events I was a part of, I got to meet a bunch of my favorite celebrity chefs, including Emeril Lagasse (The OG)  and Guy Fieri (who could not have been more charming), and the festival owner Lee Schrager. (thanks for having me Lee!)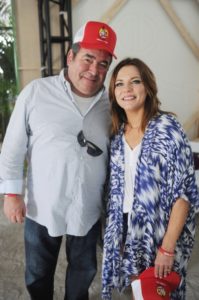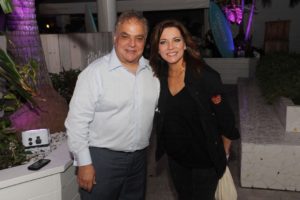 I feel so blessed that I get to be part of something so special.  Hope I get to come back next year! Thanks SOBEWFF!
xo
Martina