Country music singer-songwriter Martina McBride is in the TODAY kitchen mixing up a few of her favorite home-style recipes from her new cookbook "Martina's Kitchen Mix: My Recipe Playlist for Real Life." She shows us how to make her super comforting slow-cooker pot roast with gravy and creamy mashed potatoes (with a secret ingredient!). Watch the video here.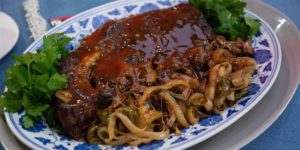 "This recipe is my mom's specialty," says McBride. "She handed this recipe and method down to each of her kids. It tastes like home to me, and I make it for all the holidays in our house. I love how it fills my whole house with its delicious aroma!"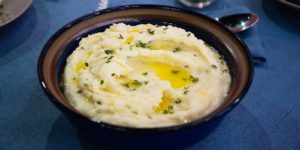 "Nothing beats a hearty helping of fluffy, creamy mashed potatoes for a comforting and delicious side dish."
If those dishes sound good to you, order your own copy of Martina's Kitchen Mix here and start cooking these delicious recipes and many more!